Posts tagged
Flipping

1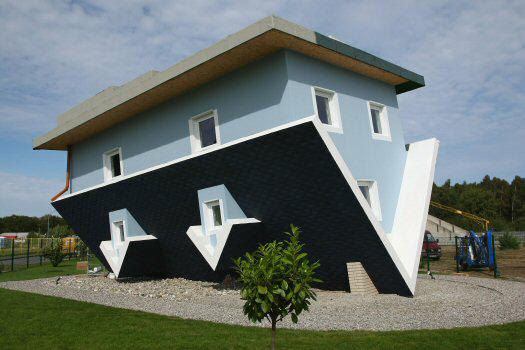 Flipping houses seemed to have been the trend in the glory days of real estate (aka the real estate bubble) but I dragged my feet too much and missed that golden opportunity. You see, San Francisco house flipping in 2011 is just not feasible. Well, at least not for properties that most people can afford. There are some opportunities which I will discuss here too though.
With water on three sides, San Francisco has nowhere to grow, determined homebuyers must be willing to pay a premium for their piece of the city. NOT! Just like anybody else around the country, San Franciscans, new and established, know a deal when they see one, and don't spend money just to get a place.
In my recent research to find a place to flip, I learned that the market does not support just any flip. Low-medium end properties (that in San Francisco are sadly pretty much defined as anything below $1.5 million) attract people who are looking to get into a property at a reasonable price and improve it later. In other words, property buyers are looking for places with "good bones" into which they can put sweat-equity over time and make it the place they really want. These buyers aren't looking to pay high premiums for remodeled properties, because they understand that it means that their money will buy them a lesser property. For example, if you have $800 thousand to spend, would you get the nicest one-bedroom in town, or a decent two bed/two bath place in a good neighborhood that you can later trick out to your liking?
This is how buyers think in San Francisco. The lower the property cost, the less incentive there is to flip. In a city where a property under $400 thousand is almost unheard of, when something becomes available at a low price point (like a $300 thousand place in Hunters Point, a not-so-fashionable neighborhood), it attracts first time home buyers who until now could not afford anything in town. They are saving their pennies, and cannot pay a premium just to get a renovated place. They know they can do it on their own at a later point.
Having said that, there is one market segment that does allow profitable flips. That's the high-end segment, which is defined as places over $1.5 million, in a few affluent neighborhoods like Noe Valley, Russian Hill, Cole Valley, and a few others. There, home buyers who have the disposable income but not the time (or energy to get into a home renovation project) are willing to pay the premium to get a beautiful place that is completely move-in ready. They are willing to shell out the extra Dollars for a place that that matches their lifestyle, and that someone else has already painstakingly renovated. These aren't your slap-a-coat-of-paint remodels, but thoughtful and expensive ones, and often times cost over $1 million in material and labor alone.
The bottom line is that if you have the funds to buy a high-end property (at least $1.5 million) and still be left with enough funds for a comprehensive remodel (another $1 million), San Francisco may present flipping opportunities for you. But for the rest of us, San Francisco just isn't the place to play house flippers, at least not for a while.